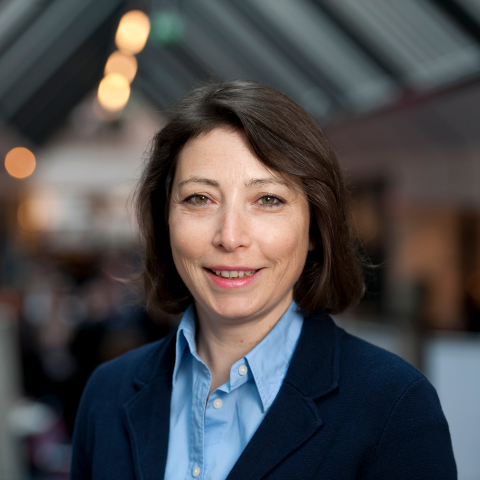 President and Group Leader, Cargill Aqua Nutrition
/
Helene Ziv-Douki
Helene Ziv-Douki is President and Group Leader for Cargill's global Aqua Nutrition business within the Animal Nutrition & Health Enterprise (ANH). With more than 2,000 employees in 19 countries and 40 plants, Cargill Aqua Nutrition is one of the largest suppliers of aqua feed in the world.
Helene is a proven leader with a track record for building, growing and transforming businesses while delivering for customers and her team. She has a passion for customer-driven sustainability and is proud Cargill Aqua Nutrition is making a positive impact for the planet together with customers and suppliers. Helene has been promoting diversity and inclusion her entire career and is known for being a people-first leader with a strong focus on developing teams and talent.
Prior to her current role, Helene was Cargill's Risk Management and Sourcing (RMS) Director for ANH. In this role, she led the commodities trading, merchandising, ingredients analytics, micro and macro sourcing, costs into pricing and formulation teams across the ANH Enterprise. Under her leadership, the team delivered record results, which contributed significantly to the financial success of the ANH Enterprise.
She joined Cargill in 2003 and has served in numerous leadership roles in a variety of businesses, including ocean transportation, dry bulk and tankers, as well as in coal and petroleum. Prior to Cargill, Helene was a grain trader for Louis Dreyfus Commodities based in Paris.