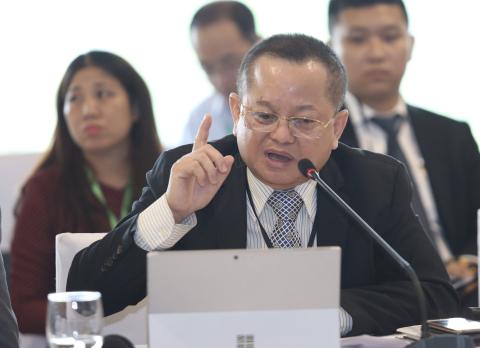 General Director
/
Le Van Quang
Vietnam is our homeland, a country of beauty, diversity and resilience, with a strong and abundant natural environment, and a culture of caring and sharing good fortune with others.
Minh Phu Seafood Corporation is driven by this tradition. Since the establishment in 1992, our mission has always been combining experience and innovation to build a complete ecosystem of farmers, scientists, and professionals, an equitable, sustainable, responsible eco-system, dedicated to bringing the best shrimps to the world, one bite at a time. Minh Phu's products have been being exported to and consumed by millions of people in more than 50 countries and territories.
Our in-house responsible, high-tech, and end-to-end supply chain gives us many opportunities to work and collaborate with others toward the sustainability of food safety control, environmental protection, social welfare, and animal health & welfare. We are proud to be one of the first and largest entities in Vietnam who are certified by ASC, BAP (4-Star), Global G.A.P,  EU Organic, US FDA, BRC, BSCI, ISO 14000, ISO 22000,…
At Minh Phu, we consider ourselves as more than a producer of food. We are the growers and nurturers of Healthier food, Happier consumers, Stronger partnerships, for a sustainable environment, and a better Vietnam… 
Last but not least, SHARING GOOD FOOD is our slogan, a promise for goodness that reflects what we are truly care about: Sharing, Caring, and a Universal sense of togetherness and belonging brought about by sharing good food. It is a simple but deep message to all our partners and the world at large.