Plenary: Retail Trends and Consumption Promotion

Scope /
Part I: Retail Trends

In a Keynote address, Rabobank will shed a bigger picture light on the current macroeconomic situation and how this is impacting markets and decision-making in the shrimp sector.

From here, we'll move closer to how producer and buyer strategies are responding to market expectations and regulations. Thai Union will explain how they have updated their holistic 2030 sustainability strategy and the implications for shrimp. Following this, Brett Dodge will take a deeper dive into human rights due diligence work in shrimp supply chains, sharing work carried out on behalf of major retailers.

In the panel discussion to follow, speakers will be joined by leading retailer representatives who will elaborate on how shoppers' expectations are evolving, the role of regulations and how both influence their shrimp sourcing policies.

Part II: Consumption Promotion

After the break, we will return to the topic of the opening session—what is the best way of promoting shrimp consumption globally? We'll hear back from the strategic marketing consultant on the insights gained during the Forum regarding the narrative. What is the importance of collaborating on marketing as a sector, even though the sector is in heavy weather, and how can we do that? This and other questions will feature in a closing panel discussing promotion of shrimp.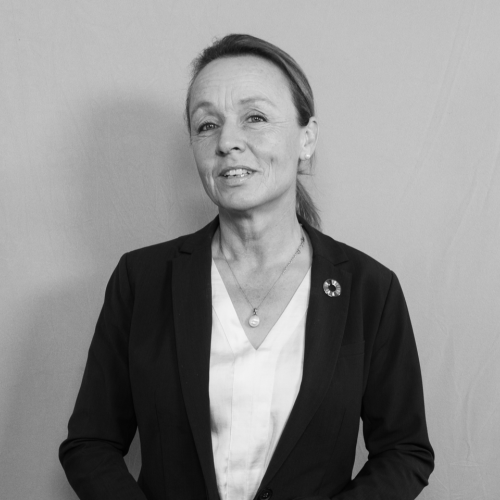 Melanie Siggs has worked internationally in strategic roles for both commercial and NGO organisations across the food and timber sectors. She has specialised in fisheries and aquaculture over the past 14 years. She is a consultant to the Global Seafood Alliance, Vice President of The Centre for Responsible Seafood and an Advisor to the World Economic Forum's Ocean Program 'Friends of Ocean Action'. Melanie is a former Special Adviser to HRH The Prince of Wales' International Sustainability Unit. Melanie is a frequent speaker on sustainable seafood and a regular facilitator for UN FAO, The High Level Panel for a Sustainable Ocean Economy, OECD, World Economic Forum, and The Economist.
She is an Honorary Professor of the Heriot Watt University and holds an MSc in Responsibility & Business Practice (Bath).