Side event: Inclusive Supply Chains

Scope /
This side event will consist of two sessions with presentations and panel discussions. One will look at inclusive supply chains and the other will look at markets and finance. After these two sessions, there will be interactive breakout sessions looking at (1) Social issues, (2) Incentivisation, and (3) Aquaculture Improvement Project models. After the seminar, you will walk away inspired about how we can keep the shrimp industry inclusive to small-scale producers.

The inclusive supply chains session is sponsored by Aquaculture Stewardship Council and Monterey Bay Aquarium. Lunch is included and the event will take place in the venues Skylounge, which has beautiful views over the city. Seats are limited and registration is required.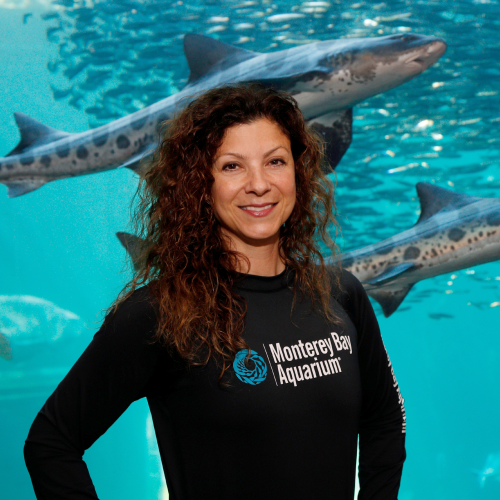 Chair
/
Jennifer Dianto Kemmerly
As Vice President of Global Ocean Conservation, Jennifer directs Monterey Bay Aquarium's activities in support of sustainable fisheries and aquaculture on a global scale, working with a range of stakeholders to drive improvements in environmental performance, social responsibility, and governance.  This includes the respected Seafood Watch program, which engages and empowers North American consumers and businesses to support ocean-friendly fisheries and aquaculture through their purchasing decisions. Jennifer is also working to advance the conservation of key pelagic species and is leveraging opportunities to highlight the role of a healthy ocean in helping to combat global climate change. 
Jennifer has over 25 years of experience in sustainable fisheries and currently serves in a leadership capacity driving greater collaboration among stakeholder groups.  As such, she participates in the Conservation Alliance for Seafood Solutions Advisory Board, Certification and Ratings Collaboration Steering Committee, Global Sustainable Seafood Initiative Steering Board, Ocean Visions Leadership Circle, Seafood Stewardship Initiative Expert Review Committee, and the NGO Tuna Forum Steering Committee. In 2021 she was recognized by CNN as a Champion for Change and is a member of the US Department of State's Speaker Program.  
Jennifer previously served as program manager for the Sustainable Fisheries Partnership and as a Senior Conservation Associate for New England Aquarium.  She has also worked for American Oceans Campaign (Oceana) and Environmental Media Services.
Jennifer earned a Master of Science degree in environmental sciences from Johns Hopkins University and a Bachelor of Science in education from Florida State University.